When you buy a new car, one of the things you're likely to purchase is a warranty. A warranty is an agreement between the buyer and the seller that guarantees certain repairs or services will be provided for a specific amount of time. Warranties can be either full or limited; full warranties cover all problems with the vehicle, while limited warranties only cover particular issues. Following are the steps to file a claim under your vehicle's warranty.
Take It to The Dealer
If your car is still under warranty, the dealer is the best place to take it for repairs. Dealerships are required to follow the warranty terms, which means they will fix any covered problems without charging you for labor or parts. In addition, dealerships have access to the latest training and diagnostic tools, so they can often identify and fix problems more quickly than independent shops. And if your car needs to be in the shop for an extended time, most dealerships will provide you with a loaner car. On the other hand, if your car needs replacement, the dealer will contact the manufacturer for the details. For instance, if the trailer of your vehicle is damaged completely, the dealer will contact the best trailer manufacturer to replace the damaged one with a brand new one. Hence, it is also vital to ensure enquiring the dealer about the manufacturer of your vehicle before purchasing it.
Get Prior Authorization
Before you file a claim under your vehicle warranty, you must obtain prior authorization from the warranty provider. This can be done by calling the customer service number on your warranty documents or visiting the warranty provider's website. In most cases, you will need to provide some basic information about your vehicle, the date of purchase, and the nature of the problem. Once authorization is granted, you can proceed with filing a claim. Keep in mind that there may be a deductible that you will need to pay before your claim is processed. In addition, claims may take several weeks to be approved, so be patient and follow up with the warranty provider if you have not received a response within a reasonable timeframe.
Submit a Claim Form
The next step is to submit a claim form to the warranty company. This can usually be done online or by mail. Once the form is received, the warranty company will review it and determine if the repairs are covered. The company will then authorize the repairs and pay for them if they are. However, if the repairs are not covered, you will be responsible for paying for them.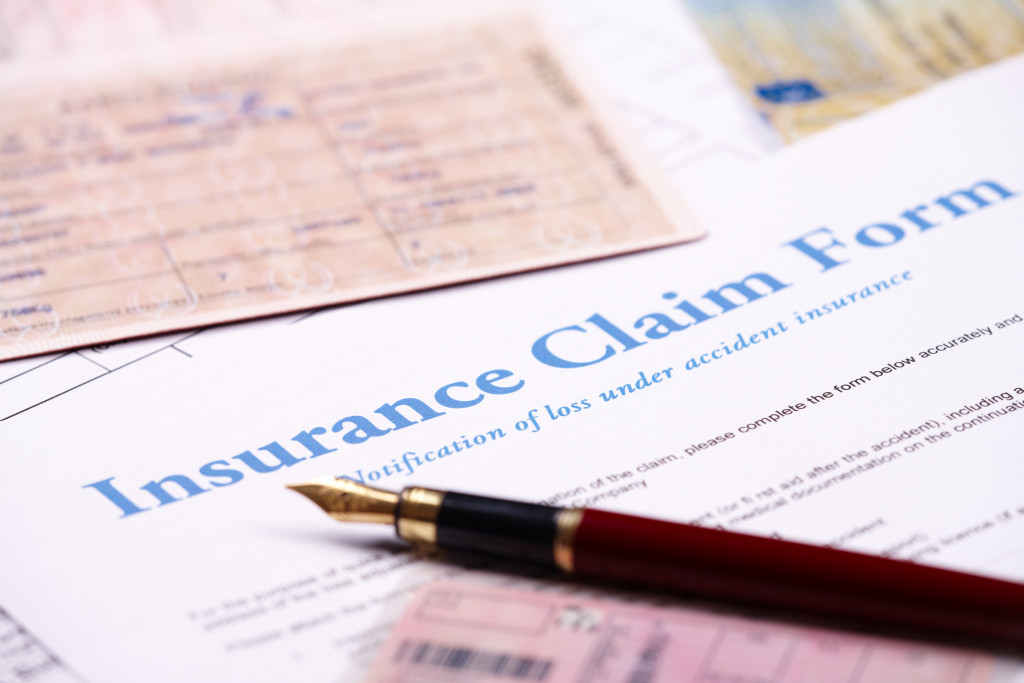 Pay Applicable Deductible and Pick Up Vehicle
Before taking your car to the shop and having repairs covered by your vehicle warranty, you must pay the applicable deductible. The deductible amount varies depending on the warranty provider and the type of repair being made, but it is typically between $0 and $100. Once you have paid the deductible, you can take your car to an authorized repair facility to have the repairs covered by your warranty. In most cases, you will need to provide proof of insurance and a copy of your car's registration to have the repairs covered. If you have any questions about what is required to file a claim under your vehicle warranty, contact your warranty provider for more information.
Keep Records
Any time you buy a new or used car, you should keep records of the vehicle. This is important for a few reasons:
If you ever need to file a claim for a warranty, you will need proof of purchase.
Keeping records can help you keep track of maintenance and repairs, which can be helpful if you ever sell the car.
If you are ever in an accident, having records of the vehicle can help prove that the damages were not your fault.
To keep records of your car, you should take photos of the interior and exterior and save a file with all of your paperwork, including the bill of sale, insurance information, and maintenance records. By taking a few simple steps, you can protect yourself and your investment.
Follow Up
After you have filed a claim on your vehicle warranty, it is essential to follow up with the mechanic or dealership to ensure that the repairs have been made correctly and that your car is in good working condition. If you are not satisfied with the repairs or experience any new problems with your vehicle, contact the warranty company right away. It is also good to keep all paperwork related to the claim and records of any communications with the warranty company in case you need to refer back to them later. By taking these simple steps, you can help ensure that your car is running smoothly and that any outstanding issues with your warranty are resolved quickly and efficiently.
By following these steps, you can ensure that your car is repaired correctly and that you are not responsible for paying for any repairs that are not covered by your warranty.