Running a business is a tricky thing. It involves skills and money — essentially, you'd have to be a jack of all trades to manage a venture successfully. You must be a dreamer, a realist, and a problem solver to oversee every aspect of your enterprise. External and internal threats will abound and try to hinder you at every turn, but various laws and policies can help you surpass them all. Aside from being a creative and an entrepreneur rolled into one, you should also aim to have sufficient knowledge about business laws so you can protect your company.
Indeed, not everyone has it out for your business; most entrepreneurs are busy handling their operations, but by learning several laws, you'll know which to abide by and what legal troubles you can avoid. Laws exist to regulate. It can sound limiting, but they're also here to protect not only individuals but business entities like you. To help you navigate your way around relevant business laws, below are some that are worth reading.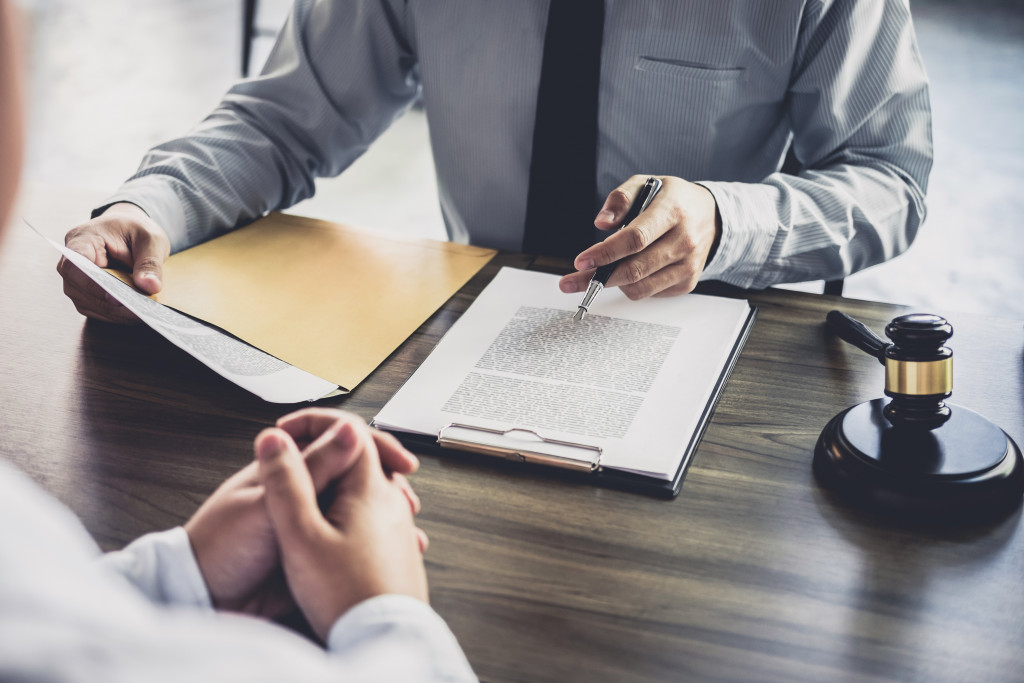 Safeguard Your Materials
It's not easy to get an original idea these days, so you must safeguard it if you can. Class As and replicas thrive in the market since they are cheaper than the original. Fake products can severely hurt your venture and prevent your sales from taking off, as you've predicted. It's nearly impossible to stop fraudsters from continuing their trade, but you can take little steps with the help of the law.
By using your intellectual property rights, you prevent others from stealing your materials, and should anyone do so, give you the upper hand by having documents to support your claim. You can also have your products copyrighted and patented to secure your ideas further.
Protect Your Employees
Not only are your employees vital to your business, given that they handle most business processes, they are also your image to the public. When you treat your staff right, clients can see and may even boost your operations because who doesn't love a brand that values its employees?
To be the best employer, you must give your personnel a safe and excellent work environment. Some laws you need to know are the fair labor standards act and labor policies prohibiting child labor. Providing sufficient pay that covers overtime shifts and benefits like healthcare also falls into your purview as an employer.
Benefit From the Law
Before you get to use the law as a shield, you first must be a law-abiding entity. There are plenty of laws you can use when you run into legal trouble if you only follow them in the first place. First, you must get the licenses and permits your city and state demand. You'll also have to pay business taxes, including excise, income, and employment taxes.
Zoning laws are another thing you should understand, especially if you're planning to establish your business in a residential area. You get to avoid future disputes when you know if you can operate in a place, whether it's amidst a neighborhood or in a commercial town. Besides being able to operate legally, this will also make you look more credible in the eyes of the public, giving your brand identity a boost.
Secure Your Assets
Even if you're not in the business industry, protecting your assets is still imperative. You might think that combining personal investments and business profits is easier since you'll only have to check a single place every time you have to track your savings and your venture's earnings. However, this only causes a problematic mix-up.
By separating your business from personal assets, you have a safety net should a part of your company fails. For instance, if you're planning to buy a high-end condo, you can list it under your properties and not your enterprises'. Getting a business lawyer before starting your venture will also help you choose the best corporate identity to take on and properly organize and sort your assets.
Monitor Your Advertising
Creativity is essential to crafting appealing promotional materials, and to entice people, you need to think out of the box. Limitless thinking will help you develop novel ideas, but within the bounds of marketing, you must abide by rules or see yourself run into some issues.
For example, you undoubtedly want to show all your excellent points to your consumer, making it easy to over-promise, but when your clients catch on and see that what you market isn't what they'll receive in real life, they can sue you for false advertising. SMS marketing is another thing you should look out for because even though it's relatively common, the Telephone Consumer Protection Act (TCPA) can still subject you to legal punishment if you send messages without consent.
When you have the law by your side, you can expect your business to run smoothly and use it as protection from various threats.